WRITTEN TESTIMONIALS
Don't Believe Us… Believe Them!

"Matthew and his team have an amazing understanding of client needs within the DSA industry…"

We have been a client of D-Sol Media Marketing for over 3 years and have never once been anything less than thrilled with the level of service we have received. Matthew and his team have an amazing understanding of client needs within the industry and their technical talents are top notch.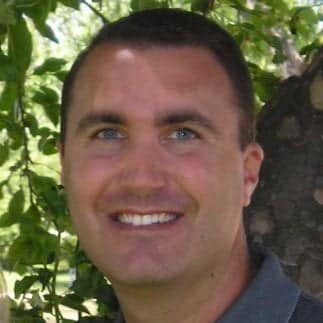 "professionally integrated website"

D-SOL Media made it easy to create a professionally integrated website that is user friendly with little work on our end. Their knowledge and experience of the Direct Selling industry made for beautifully designed replicated sites for all our consultants. I would highly recommend them for any website development project.

"…responsive, knowledgeable, and extremely easy to work with…"

Matt Murchie and his development team at D-SOL did an outstanding job on our website design. As a Direct Sales start-up, we had much to learn and ultimately needed a considerable amount of customization. Matt was responsive, knowledgeable, and extremely easy to work with – and offered exceptional customer service.

"…you really have no idea how much you and your teams work means to me"

I just want to take a quick second and thank you first and foremost. Matthew, I can honestly tell you this is one of the very rare times I've opened our statements while doing a project like this and was not shocked by the cost. Or maybe I was in pleasant way. You treated so very well and I along with my team will sing your praises to others!!!

"we truly could not have done this without the amazing help of your team…"

I wanted to send you a quick note of gratitude for helping us pull off this website build in record time. We learned a lot on our end, and I know future projects will be easier to navigate but we truly could not have done this without the amazing help of your team. I appreciate your hard work and your optimistic approach. I look forward to working with you again down the road.

"…exceeded my expectations"

From the very first telephone conversation with Matthew, he put me immediately at ease and we had a great 2-way conversation. I told Matthew I am very visual person and wanted to meet him face-to-face so we could get to know each other better and see if there was a basis for a partnership. Without hesitation, Matthew offered that the 2 of us meet at a local coffee shop (it was 5 minutes from my office). We had a very informative meeting where I was able to share all my ideas and Matthew was quickly able to demonstrate his vast technical knowledge in the areas of web design & SEO. I instantly knew that Matthew & I would be partnering on this project.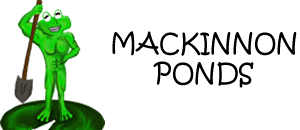 "…patience and understanding"

I wanted to let you know how pleased we are with the website you designed for us. You showed a lot of patience and understanding considering our lack of computer savvy. I appreciate the time and effort that you put into it and we are extremely happy with the finished product. We have already had compliments on it and we will highly recommend you to anyone looking for a web designer.

"…provide targeted solutions"

I have had the opportunity to work with Matthew Murchie and D-Sol Media for a number of years and the service provided has been excellent. Matthew equipped with leading edge knowledge has always been able to probe our specific requirements in order to provide targeted solutions.

He is affable, engaging and extraordinarily service oriented; qualities that take the edge off of the daunting task of understanding technology.

"…dedication to customers"

Matthew Murchie and D-Sol Media accepted the challenge of completely overhauling our website, to bring in new Web 2.0 technologies and features.

Our site now offers great flexibility to change and grow with our business. We recommend their services and dedication to customer for great satisfaction.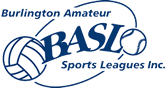 "…highly recommended"

About 12 years ago I started Burlington Amateur Sports Leagues Inc. (B.A.S.L.) with the desire to offer sports activities that would serve Burlington and the surrounding area. I started with very few athletes and a website that was informative, but by no means captivating to my audience. I knew that if I ever wanted to have a successful organization, my online appearance had to be one of the first things I changed.